KY River Tours - Bourbon Boat Tour
New for 2019
-
The Nation's only Bourbon Themed Boat Tour.
$14 per person and the boats will hold up to 15 passengers. Tour the historical sites of Frankfort from the Kentucky River! You will see Buffalo Trace, Daniel Boone's Grave, Frank's Ford and the Junction of the Three original Counties of Kentucky. The captain is not only a professional mariner, but knowledgeable of local history and folklore. You will learn the history of why bourbon is what it is today and what it has meant to this area throughout the years. Tour is approximately 1 hour. Visit
https://www.kyrivertours.com
or call 502-395-1917
Elkhorn Creek Adventure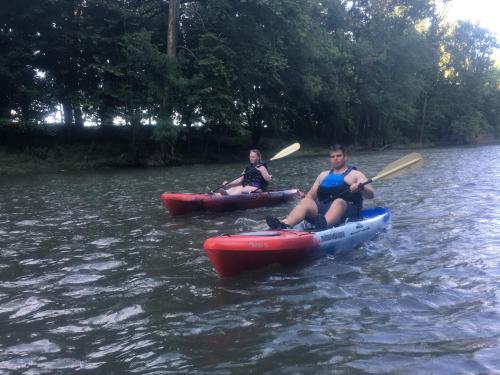 Enjoy a float trip in kayaks down the wild and scenic Elkhorn Creek. Known through out the state as one of the most beautiful creek to paddle be prepared to see lots of wildlife and fish as you float six miles on steady moving water. There are lots of opportunities to stop for a picnic lunch or too get out and swim.
Kentucky River Downtown Paddle Tour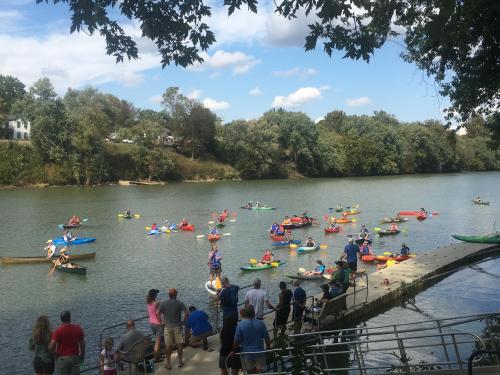 Come join us on the historic Kentucky River as we canoe and kayak through downtown Frankfort and see the states capitol from a different angle. This is a 2.5 hour guided interpretive tour that will explore the rich history of the Kentucky River. Learn about how Frankfort got its name, learn how the river looked and its impact on the state before the lock and dams were installed and how the communities along the river benefit from having the KY River today. View Wildlife and various historical landmarks along the river such as Daniel Boone's grave sight and the Capitol building.

Minimum Group Size 8ppl.
Stand Up Paddle Adventures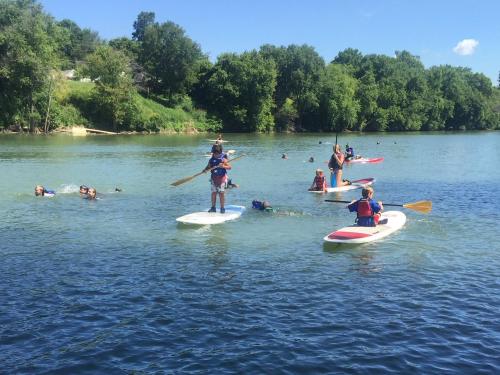 Experience nature at its finest from the deck of one of our Stand Up Paddle boards. Whether its your first time and you want to try something new or your an experienced paddle boarder these tours will be a great experience for you. Get out on the water with some of our finest instructors and first class equipment and paddle along the historic Kentucky River or the scenic and beautiful Elmer Davis Lake. Be prepared to see lots of wildlife and make some great memories as you participate in one of the fastest growing sports in the country.

Minimum Group Size 6ppl