Experience the Kentucky River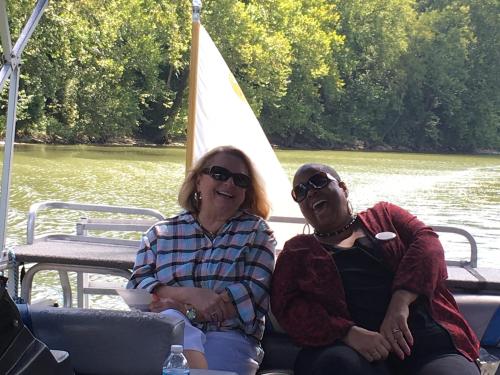 Located in the heart of downtown Frankfort, the Capital Plaza Hotel sits right on the river. We're located across the street from the Riverview Marina. If you make the 65 mile boat trip from the Ohio River to Frankfort you might consider spending the night at the Capital Plaza Hotel. It is located just a few blocks from the Frankfort Boat Club and an easy walk to the historic district. We offer a special rate for our Boaters throughout the season. From Rockin' Thunder all the way to Kentucky State's own educational boat tour.
Rockin Thunder Jet Boat Tours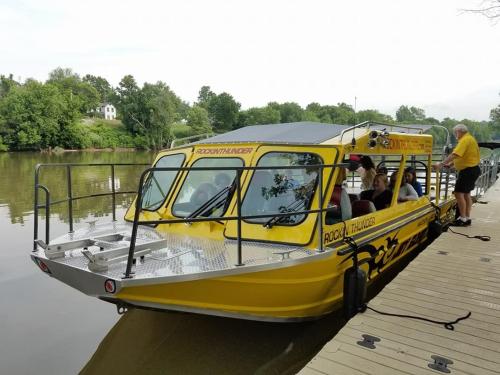 Rockin' Thunder Jet Boat Tours
Rockin' Thunder offers the only boat tours on the lower 65 miles of the Kentucky River and Ohio River. Cruise through the scenic forests, spot Bald Eagles and visit and 1850's plantation. Along the way, pass through 4 dams/locks built in 1838. The 155 mile 2 day Kentucky River Adventure takes you round trip from Madison, IN for an overnight stay in historic downtown Frankfort at the Capital Plaza Hotel. Cruises are offered from June to October each year based on weather and river conditions.
812-701-1155
Kentucky State University - Thoroughbred Kentucky River Tours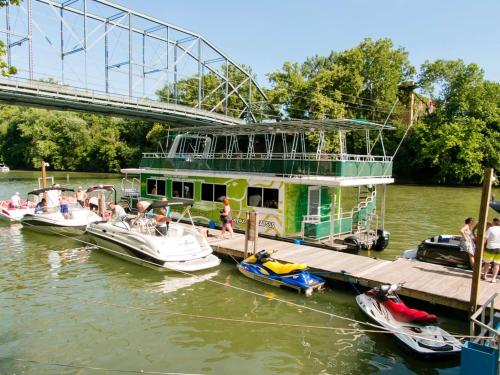 The KSU Thorobred tours are free educational excursions offered to the public and are available July-October. Registration is required. 502-597-6421
Nancy Wilkinson-Kentucky River History Tour
Listen to the history of the area on this relaxing excursion on the Kentucky River. The tour guide will share the story of the Kentucky River and show you sites that can only be seen from inside the boat. Tours are free and are available Memorial Day - October 31. Mondays, Wednesdays, Fridays and Saturdays beginning at 10:30am. Weather and River conditions permitting
Registration is required. Call 502-229-1887
Additional Kentucky River information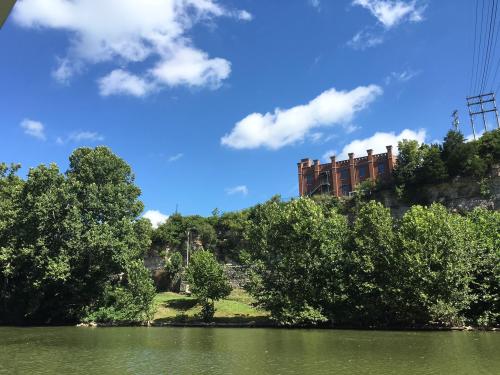 Kentucky river information
For more information contact (502) 564-2866 or visit https://frankfortboatclub.org
Kentucky River Authority: 502-564-5866 for lock and river conditions