WELCOME BOATERS!!!
Located in the heart of downtown Frankfort, the Capital Plaza Hotel sits right on the river. We're right across the street from the Riverview Marina. If you make the 65 mile boat trip from the Ohio River to Frankfort you might consider spending the night at the Capital Plaza Hotel. It is located just a few blocks from the Frankfort Boat Club and an easy walk to the historic district. We offer a special rate for our Boaters throughout the season. From Rockin' Thunder all the way to Kentucky State's own educational boat tour.
2018 KY River Lock Schedule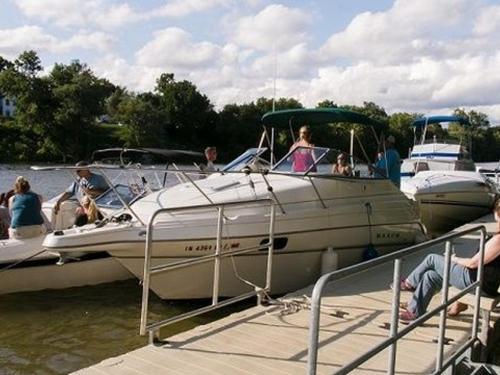 2018 Kentucky River Lock Schedule
Kentucky River Lock 1 (Carrollton), Lock 2 (Lockport), Lock 3 (Monterey, Gest) and Lock 4 (Frankfort) will be operated from May 25th until October 28th, according to the following schedule:
Fridays, Saturdays and Sundays
10:00 AM to 7:30 PM
Additional Holiday Hours
Monday, May 28th 10:00 AM to 7:30 PM
Monday, July 2nd 10:00 AM to 7:30 PM
Monday, Sept. 3rd 10:00 AM to 7:30 PM
Beginning September 7th locking hours Friday – Sunday will move back one hour and will be from 9:00 AM to 6:30 PM
Kentucky River Lock 5 through 14 are closed until further notice. There is no fee to lock through. Please visit our web page for instructions and safety information regarding the Kentucky River Locks at www.kra.ky.gov and Check us out on Facebook
Kentucky River Authority
Bush Building, Ste. 105
403 Wapping St.
Frankfort, KY 40601
Phone Numbers:
Main Office: (502)564-2866
Kentucky River Locks
Sue Elliston, Ex. Staff Advisor (502)696-2830
Bobby Webb, Program Coordinator (502)395-8079
Kentucky River Lock 1 (502)229-2845
Kentucky River Lock 2 (502)845-9919
Kentucky River Lock 3 (502)330-6703
Kentucky River Lock 4 (502)229-6693 or (502)223-8338
Holiday Lockage Hours 10AM - 7:30PM