Experience the Education and Adventure of the Kentucky River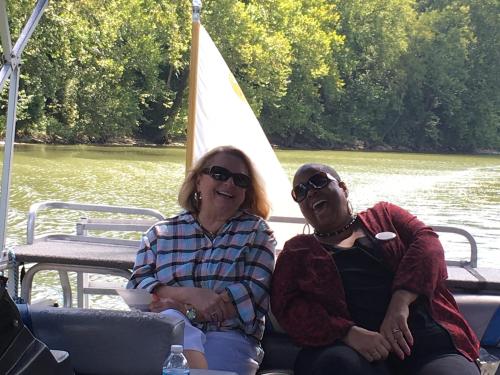 Located in the heart of downtown Frankfort, the Capital Plaza Hotel sits right on the river. If you make the 65 mile boat trip from the Ohio River to Frankfort you might consider spending the night at the Capital Plaza Hotel. We are located across from Riverview park and the Frankfort Boat Club. We offer a special rate for our Boaters throughout the season. From the thrill of a Rockin' Thunder jet boat ride, a new kayak excursion or to the laid back educational experience of the historical Bourbon boat tour, there is something for everyone on the Kentucky River.
Rockin Thunder Jet Boat Tours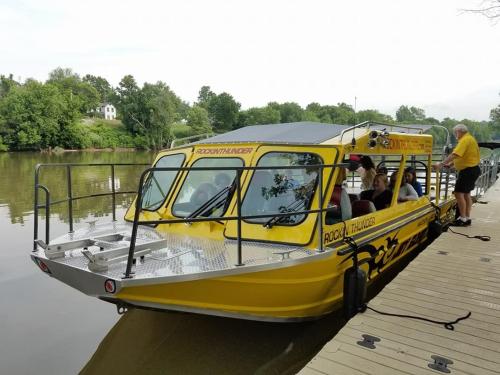 Rockin' Thunder Jet Boat Tours
Rockin' Thunder offers the only boat tours on the lower 65 miles of the Kentucky River and Ohio River. Cruise through the scenic forests, spot Bald Eagles and visit and 1850's plantation. Along the way, pass through 4 dams/locks built in 1838. The 155 mile 2 day Kentucky River Adventure takes you round trip from Madison, IN for an overnight stay in historic downtown Frankfort at the Capital Plaza Hotel. Cruises are offered from June to October each year based on weather and river conditions.
812-701-1155
Bourbon Paddle Tours - Canoe KY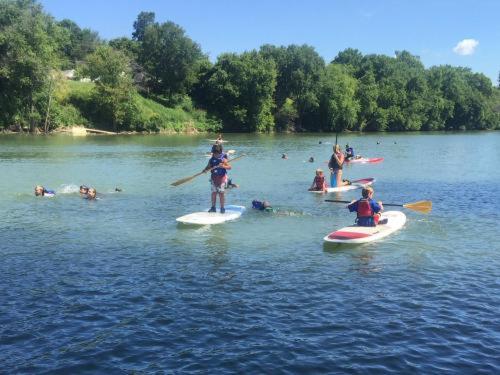 Canoe KY - Canoe, Kayak & SUP adventure trips and rentals
Canoe KY offers a wide range of river activities and equipment for a fun-filled weekend or weekday experience. They feature guided tours on the Elkhorn creek as well as the Kentucky River. Their newest Bourbon Paddle tour sells out quickly and features a trip down the Elkhorn over to Buffalo Trace for a tour and lunch. For more details call 502-227-4492 or visit
canoeky.com
Kentucky State University - Thoroughbred Kentucky River Tours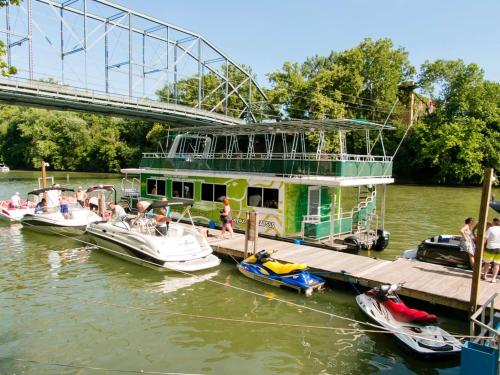 The KSU Thorobred tours are free educational excursions offered to the public and are available July-October. Registration is required. 502-597-6421
Catch the Bourbon Boat
Listen to Frankfort's contribution to the history of Bourbon and the influence brought to the world courtesy of the Kentucky River waterway on this excursion. New for 2020 is the Historic Frankfort tour. Offered Mondays, Wednesdays and Fridays beginning June 15 @ 5:30. Boat departs across the street at River View Park. $7 per person with a maximum of 15 persons per trip.
Registration is required. Call Kentucky River Tours @ 502-395-1917 or visit
kyrivertours.com
Additional Kentucky River information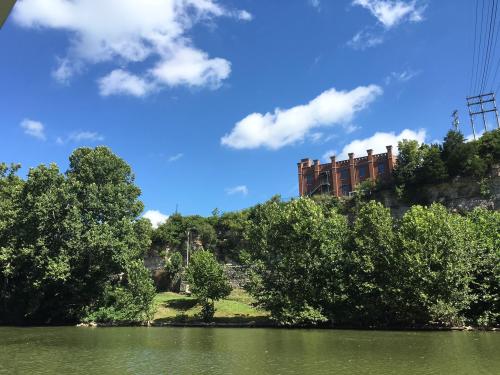 Kentucky river information
For more information contact (502) 564-2866 or visit https://frankfortboatclub.org
Kentucky River Authority: 502-564-5866 for lock and river conditions